Posts Tagged 'draw game'
Here it is a great game, Free Rider 2 is simple, but a challenging game to play.
Based on the popular Line Rider, the Free Rider goes even further, in this game you control your vehicle witch requires a little more skill and practice. You can build you own levels e share then with your friends.
In the this second game there are some new features like several different vehicles giving the player the possibility to chose.
Here it is a video of a game play that lives nothing else but the will to play!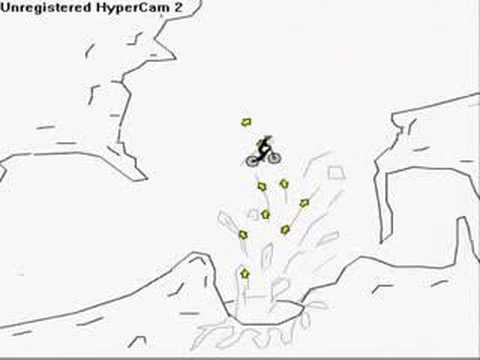 If you want to play in great track but don't have want the trouble to make then you can get the code of some already made tracks at: http://www.freerider-tracks.com.
Click here to play the game.
Popularity: 5% [?]